Separate water and electricity compartment
Patented auto calibrating water level sensor. Includes energy-saving, self-learning boiling point calculation algorithm. Built-in redundancy
No tools maintenance
Quick connect water supply and silicone pipes, resistant to any type of water. Stainless steel tank removable without tools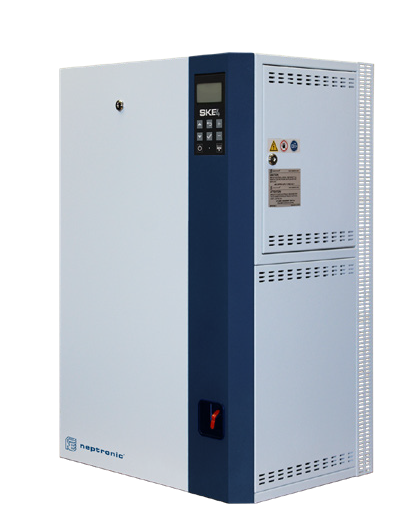 Menu driven control panel
Bacnet , modbus local or remote possible. SD card for logging and upgrades. Quiet, reliable solid state relay
Built-in isolation switch
Modern Controller with display in stainless steel housing. Multistage and modulating capacity control possible
SKE4
electric elements steam humidifier
Based on the well-known and reliable principle of water heating by one or more heating elements in the water. The SKE4 therefore produces steam quickly with any type of water. The compact stainless steel steam tank can be cleaned without tools. This saves time and money. In addition, there is a higher operational reliability. A complete range with accompanying steam distributors, including insulated condensation-saving X-stream models, is available.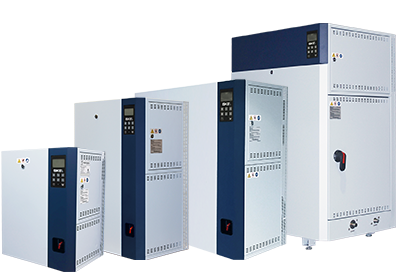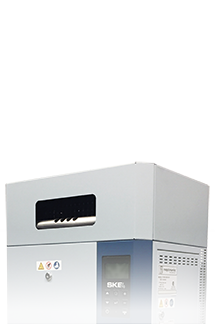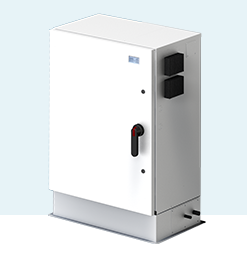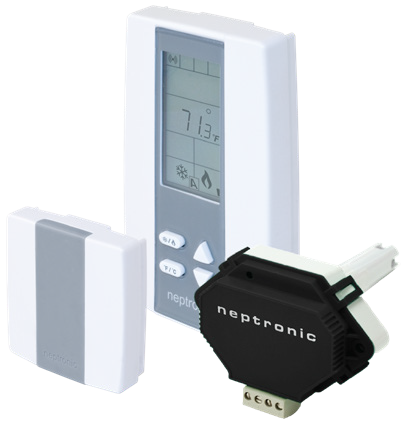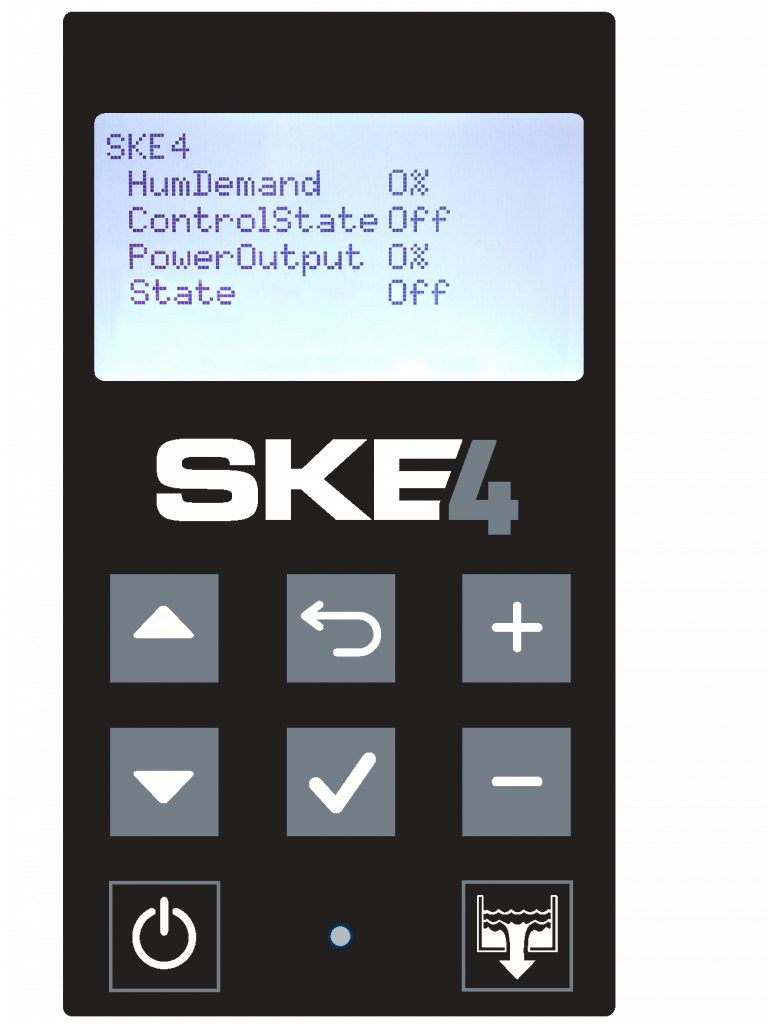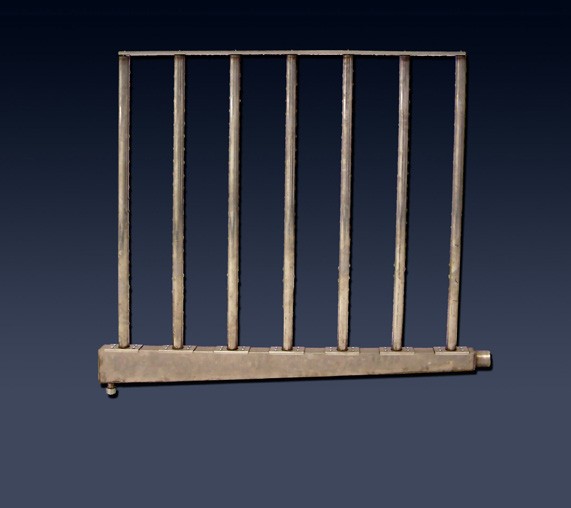 This Canadian manufacturer, Neptronic, is known for its reliable and innovative humidifiers. The SKE4 has been produced to be reliable during the long and harsh winter in Canada. This is made possible by the self-cleaning elements, the cold lime storage reservoir at the bottom of the tank and the silicone hoses for the water supply and drainage. Durable materials and innovative techniques have been used, which ensure that your process or building always has the right humidity. In addition, the control system has been completely newly developed, so that remote reading is an option.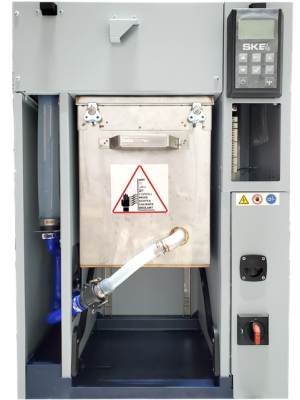 The SKE4 is designed to last. Evaporate water. No money. Sterile humidification without cylinder or vessel replacement. Stainless steel steam tank is permanent, suitable for any water type. The SKE4 has 2 patents, the AFEC foam, temperature and solid state level control. The self-learning algorithm for optimal boiling point calculation for various types of water. And is beneficial for the environment and your wallet.
The printed circuit boards are produced and developed by the manufacturer in its own SMT line. This guarantees the presence of knowledge and follow-up. The SKE4 uses the multiplatform, which is also used on other models. Operation is via a large LCD display with backlight and push buttons. By default, multiple login levels, logging of alarms, trends and service messages are possible. The modern PID hygrostat is included, so easy to use standalone. Connections are of course provided for release, maximum hygrostat, alarm and operational notification. Connections for analog inputs for modulating control are also provided.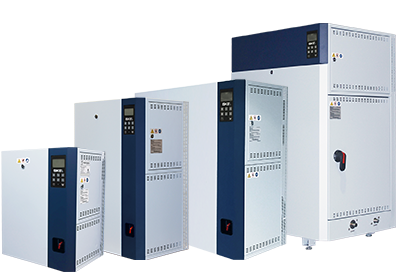 THE SKE4 is available in a complete range from 5 to 120l/h per unit. The distribution can be up to 20 l/h directly in the room, with a choice of steam distribution directly on the unit or remote. This allows the steam distributor to divide in the room and the SKE4 itself in another room next to it. All models are available in an outdoor installation, suitable for heavy weather conditions, equipped with a frost protection mounting base, lifting eyes, etc.
We use a special software program for the selection of the SKE4, which also determines the steam distribution based on project data. This way you are assured of a correctly functioning installation.
Do you have questions? We are happy to help you!