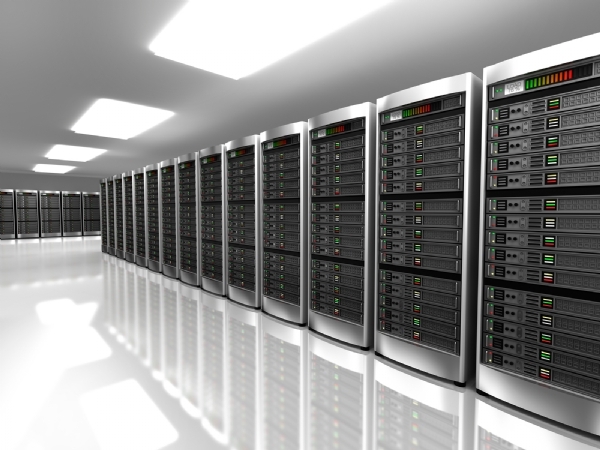 Data centers
Energy-efficient and safe through adiabatic cooling and humidification
Prevent static electricity in your data center by maintaining the relative humidity. Avoid high energy consumption by applying adiabatic cooling. In short, energy efficient and safe through adiabatic cooling and humidification.
Prevents static electricity
When the temperature in a data center or server room rises, the relative humidity decreases. This effect occurs because cold air can hold less moisture than warm air. Static electricity can build up in this dry air (<35% relative humidity). This can cause sparks that damage servers and IT equipment, resulting in equipment downtime and expensive bills to replace equipment.


Energy-efficient solutions
A lot of heat is released in a data center. Cooling this space with mechanical cooling costs a lot of energy. A great deal of energy can be saved by combining air humidification with adiabatic cooling. An additional advantage is an enormous reduction of capacity and with a good design mechanical cooling is even superfluous.

Lower investment and maintenance costs
Thanks to our complete portfolio, we always offer a suitable solution. We take minimal and simple maintenance as a starting point. This provides optimum operational reliability with lower costs. Our service department is also available 24/7 for assistance. In addition, several rental or ad hoc solutions are available for calamities.

We offer custom solutions
Aire Fresh Systems has several tailor-made solutions for data centers, depending on the space that needs to be humidified or cooled. This is always done in collaboration with the air handling units on location. 
Compact steam humidifiers are still used in computer units in a data room. This can be done more energy-efficiently and better with adiabatic humidifiers, such as ultrasonic units and small evaporative humidifiers, such as HomeEvap.

Energy efficient humidifiers: low energy cooling
A low-energy alternative is the SKV, the most silent and energy efficient humidifier and evaporative air cooler on the market. Compact, energy efficient and affordable. Because data centers have a high internal heat load, the necessary energy is always available to allow the moisture to evaporate, with the added advantage that less energy is needed to further cool the air. This results in a humidification system with 150 times lower energy consumption than steam humidifiers and great energy savings for the general HVAC System.

Almost 30 years of experience
With almost 30 years of experience in the humidification and adiabatic cooling of both large and small data centers, we offer a suitable solution for every challenge. Naturally, we only advise and supply products that comply with current legislation and standards. We are happy to advise you on all aspects of the humidification and cooling of a data center.