stainless steel housing
Hygienic durable stainless steel housing, easy to disassemble, silent fans for optimal moisture distribution in the room
Various capacities
Available in capacities from 2 to 12 l/h per unit. Easy mounting on the wall or hanging from the ceiling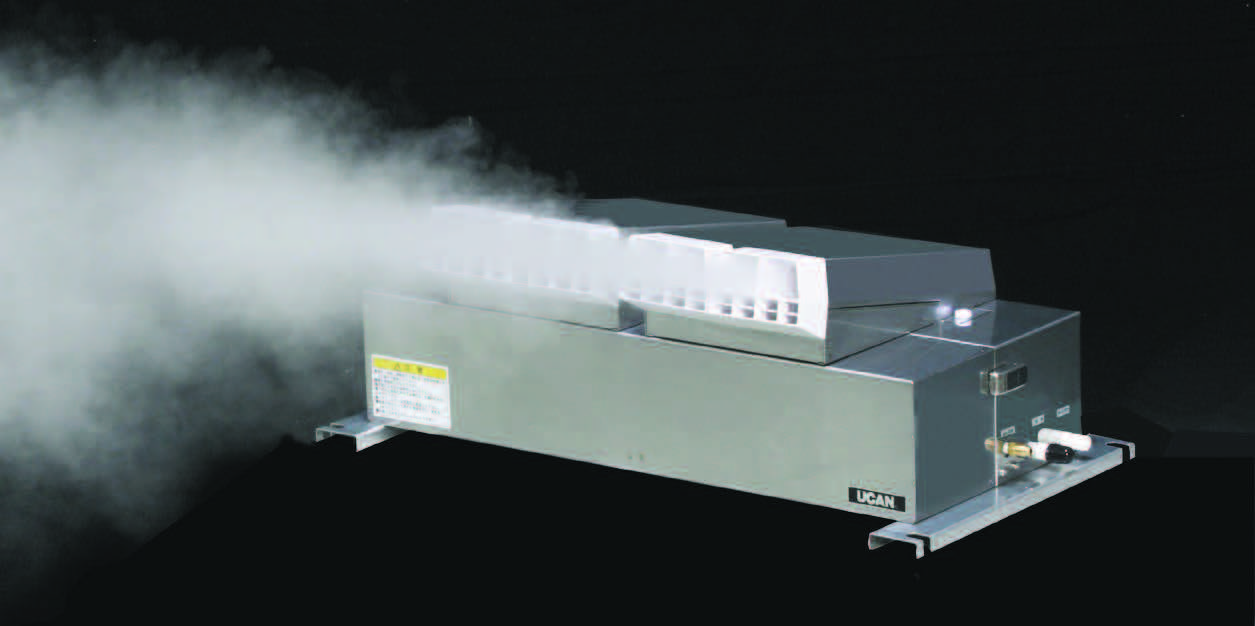 UVC disinfection
Standard equipped with UVC disinfection in a water tank. Guaranteed safe. Normally open drain water valve prevents water stoppage in the event of a power failure
Adiabatic effect
The very fine mist lowers the temperature, saves energy in cooling applications
FT-F Ultrasonic Room Humidifier
One of the most effective methods of generating moisture is the creation of water vapor via transducers vibrating at an ultrasonic frequency (1.7 Mhz). The very fine mist is quickly absorbed into the air and is intrinsically safe due to the use of UVC disinfection in the UCAN equipment. The technique is currently widely used in vegetable departments of supermarkets to combat food waste.
The F-series is characterized by its excellent absorption of the fog directly in space. The extensive range in capacities from 2 – 12 L/h makes it extremely suitable for installation in climate cabinets, cooling and cultivation cells and storage space for fruits and vegetables.
Together with a good reverse osmosis water filtration unit it is a very economical and reliable way of humidifying air.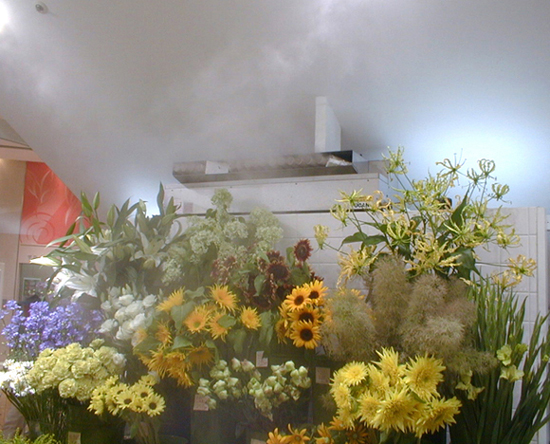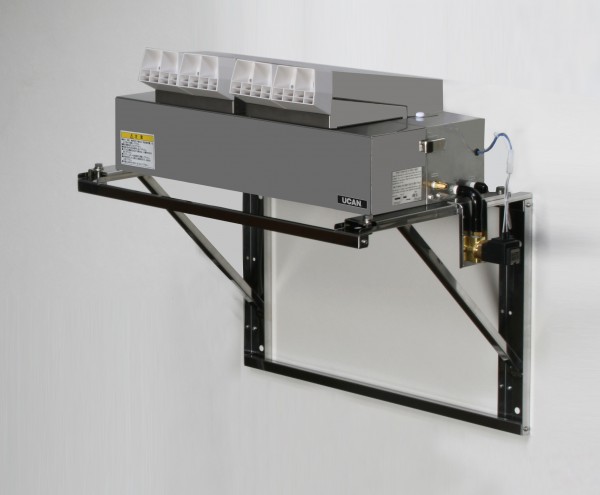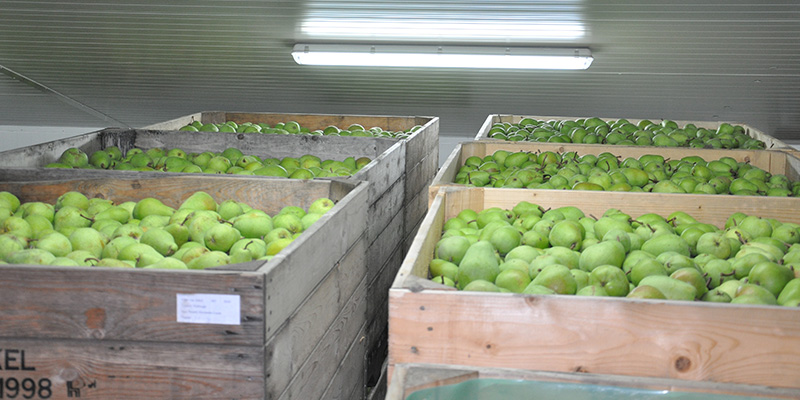 Dry misting with FT-420uvsv
 Dry Misting is another term for the ultrasonic humidification technique, which is widely used in food retail. It prevents dehydration and provides cooling, without wet floors or condensation on the products.
The customers experience your presentation as Fresh and Healthy. In addition, it adds experience to your Fresh meat, fish or fruit and vegetable presentation. An additional advantage is that it reduces food waste and the use of (plastic) packaging.
Fresh products quickly lose their quality in a store, because the humidity is generally very low. As a result, they release moisture to the dry ambient air and, for example, lettuce leaves, carrots and radishes quickly become less fresh and crispy. Dry Misting will help you counteract this effect. Dry misting ensures less loss and more profit.


The built-in UVC disinfection is located in the water tray of the humidifier. The water and the passing air is continuously disinfected. As a result, there is NO risk of legionella contamination! The operation is monitored by a light sensor, which stops the humidifier if the lamp does not function or does not function properly. A normally open drain valve has also been fitted, which ensures that the water reservoir empties when the voltage is lost and the lamp goes out. 
Compact recessed N and P series
In addition to the F series, that are often used for mounting on the wall or ceiling in cold stores or production areas or under a raised data floor, we also have a P-series. This is available in various capacities up to 30 l/h.
The P-series has been specially developed for installation in air ducts or AHU sections. If necessary, several units can be stacked.
For smaller capacities we have the N series, with a capacity of 0-2l/h. Specially developed for recessed or surface mounting in counters and displays in retail and catering, such as fish, vegetable and herb presentations and all kinds of climate cabinets. The N-series is compact and robust and allows placement in many places. 
The service parts, UVC lamps and transducers are easy to access and replace without disassembling the housing.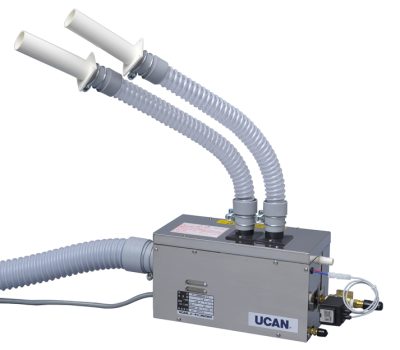 Very low cost of ownership
The ultrasonic humidifier consumes only 23 watts per liter of water. This is a fraction of an electric steam humidifier, which consumes 750 watts per liter of water. The F-series is widely used in rooms, where the additional cooling effect contributes to obtaining the desired climate. The transducers have a lifespan of 10,000 burning hours before they need to be replaced preventively. The UV lamp has an average life of 15,000 hours.
Do you have questions? We are happy to help you!