Fiber optic matrix
Hygienic, fireproof and robust evaporation material with exceptional water absorption properties for continuous humidification
Water distribution tray
Stainless steel water distributors, easy to clean and remove. Water supply via circulation pump or direct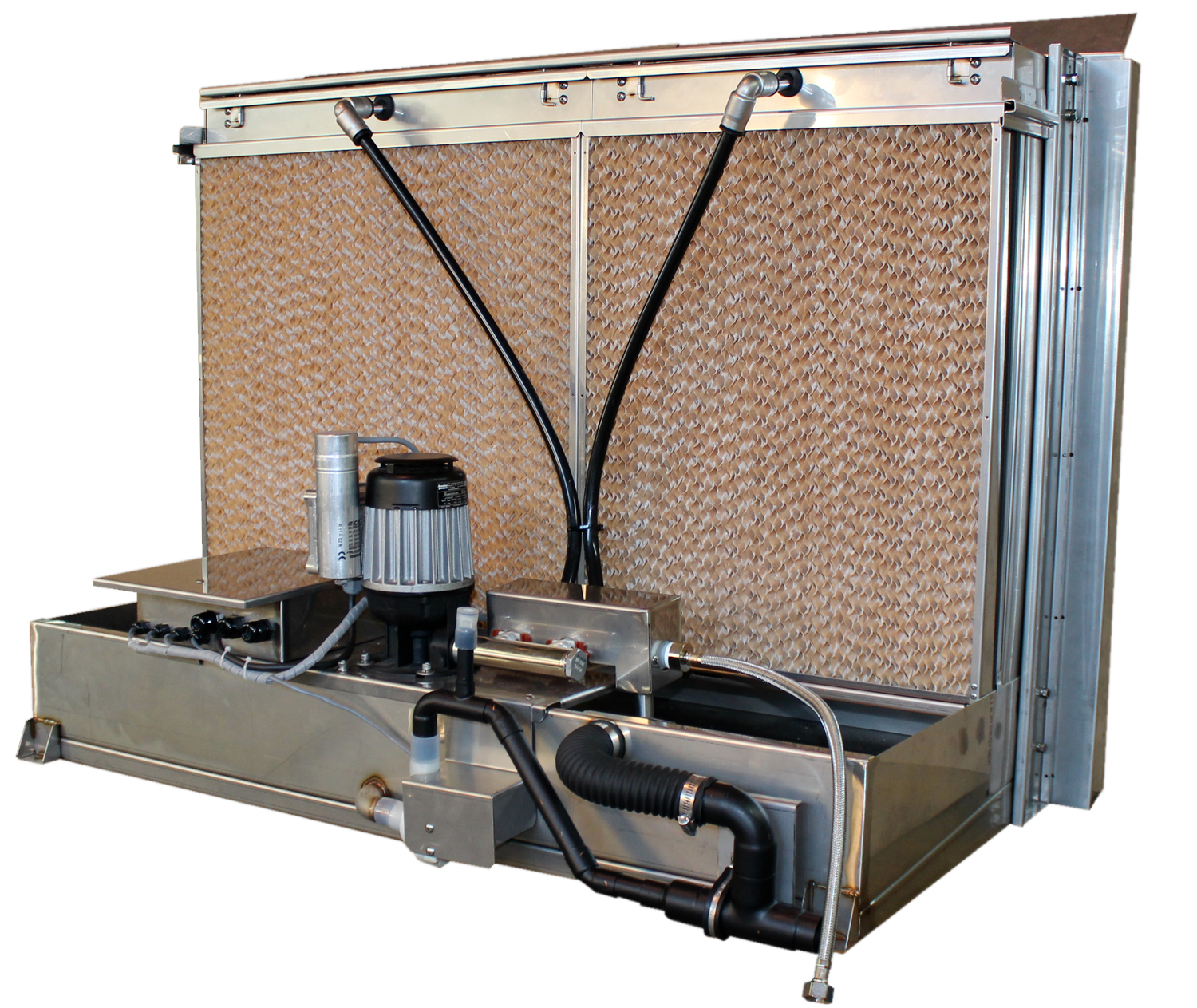 Parametric design
Customization by Humidisoft software. It selects the optimal dimensions for each section. Result: energy savings through minimal pressure drop and compact design
Safe and precise control
Modern Controller with display in stainless steel housing. multistage and modulating capacity control possible
SKV
evaporative humidifier
The most energy-efficient form of humidification and cooling, easy to maintain with low running costs.  
This method uses so-called "wet pads". These are placed in the airstream, hereevaporation takes place and the air is cooled and humidified.  
The unit is custom-made for low pressure drop and is available in various versions. This technique is widely used in air treatment systems and on data centers. 
The ISSO has published a publication especially for the indirect cooling application of this method. SKV contributes to CO2 reduction, reduces the mechanical cooling demand by data centers and production companies with a high internal heat load.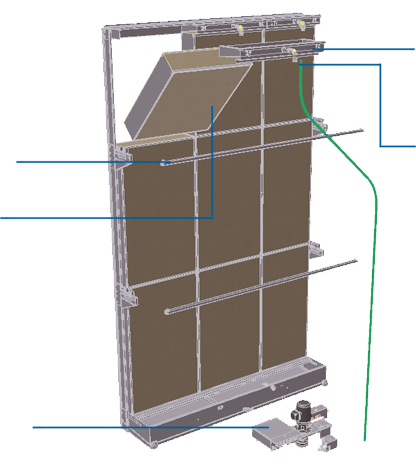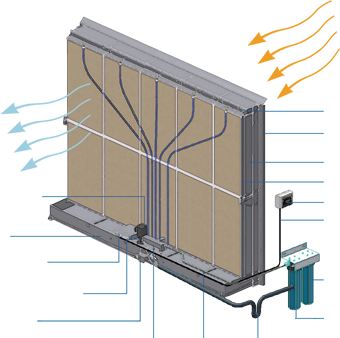 Lowest energy consumption
The SKV has the lowest electrical energy consumption in the market. It's only 1 watt/liter of water. This is because we only use 24 volt valves to distribute the water over the wet pads. The energy used to evaporate the moisture will lead to a drop in temperature. It is therefore necessary to use a pre-heater that warms up the air just enough. This makes it a very efficient way of humidifying. An additional advantage: it also contributes to cooling in the spring.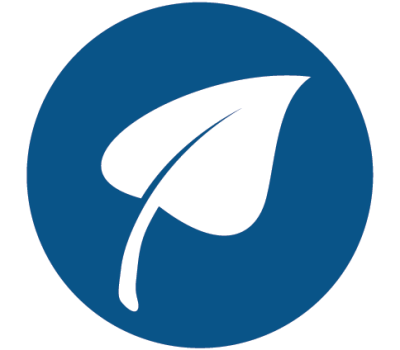 The evaporation of water extracts energy from the passing air. Evaporating 1 liter of water provides a cooling of 680 watts. This makes it possible to cool buildings without using mechanical heat pumps or compressors. This saves a lot of energy and contributes to a lower CO2 footprint.   
Dry air can cause headaches, skin problems, increased susceptibility to colds, a sore, dry throat and sore eyes. The eyes are sensitive to low humidity when the thin film of moisture on the cornea evaporates. Contact lens wearers experience discomfort by a factor of 5 when the relative humidity drops below 40%rV. Dust and dirt stick to the moister lenses, causing a higher irritation. 
By using humidifiers, the humidity remains between 50 -60%, so that employees feel more comfortable, can work better and get sick less often.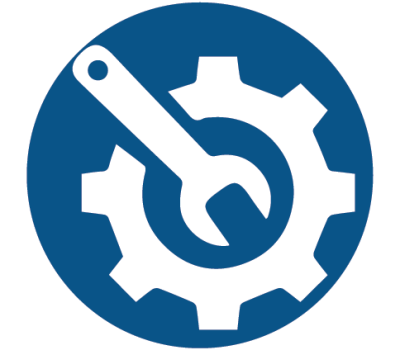 Very low coast of ownership
The simplicity of the system and the good water treatment mean that the SKV has a very low cost of ownership, with minimal risk and optimum operational reliability. The construction is made of robust and hygienic stainless steel. Because no additional drip catcher is required, the pressure drop is low. This is 365 days a year energy-reducing energy consumption of the fan.
Do you have questions? We are happy to help you!